what the title said.
Just share the dream you had last night with us

I dreamt that there was a long ass line on the side walk and there was like people standing and Green Day walked back and forward singing and dancing really funny.
Billie compleatly ignored me lol even though i tried getting his attention.
Shell was aslo there, he staird more at her then me D:
any who
then they like walked off the sidewalk and it was a kitchen <_<
anywho then Eminem comes along this long sidewalk and does his thing and at least he payed attention to me.
but i think he thought that i was just too much cause i tried getting his attention in like a totaly obvious way, but faked that i wasnt you know?
and then he went into this kitchen thingi, and i had to falllow him for coffee or something.
and i excused myself when i enterd the kitchen and he sat there with a laptop blasting what i thought would be a new song.
His daughter was there
(btw the kitchen looked like mine)
and i spilled the coffee so it was like under his chair
and i was like: oh shit im sorry
and whiped it up.
at the same time i wanted to delay time because i wanted to be around him
he was acting weird too <.<
but yeah
earlyer in the dream i had a... *shrug* disturbing dream.
all i can say is that i hade one of those dream-orgasms.
my second one this year lol
PS. i know non of this made sence to you, my excuse? well i took pills this morning for my stomach was acting up, like i was about to have a gallstone attack, so im like druged out ._.
---------
AVATARANDSIGNATUREBYME
Ryoga: Saotome! I will never forgive you! you stole my bread! You lousy theif!
Admin




Posts

: 545


Join date

: 2009-07-12


Age

: 25


Location

: Equestria



I've been having dreams pretty much every night lately.. And it's always something weird related to what's troubling me. I'm going through a really uhm.. - confusing maybe, don't know what to call it - period in my life. I could probably have filled this thread by now




Posts

: 189


Join date

: 2009-07-13


Age

: 26


Location

: No One Knows



The last weird one I had was that Feeder (they're a British band) came to stay at my house, so I put them up on my sofa and spent all night writing songs with them. Which is weird because I don't write songs, and I can't remember any of the ones we 'wrote'. I think I dreamt that because I went to sleep with one of their songs lodged in my head, and woke up singing it too.



Posts

: 737


Join date

: 2009-07-12


Age

: 33


Location

: in Tré Cool's back pocket



I dreamt there was a plain crash in a forest, and i was near by with some tv crew.
and we ran over to the plane and we saw dead bodys and stuff, wasnt a big plane, more of a small private plane.
and i looked into the black forest and saw two eyes glowing and was like crawling
and it was growling.
and i thought to myself: HOLY CRAP THAT'S HUNTER FROM LEFT 4 DEAD D:!
and it jumped on me and i woke up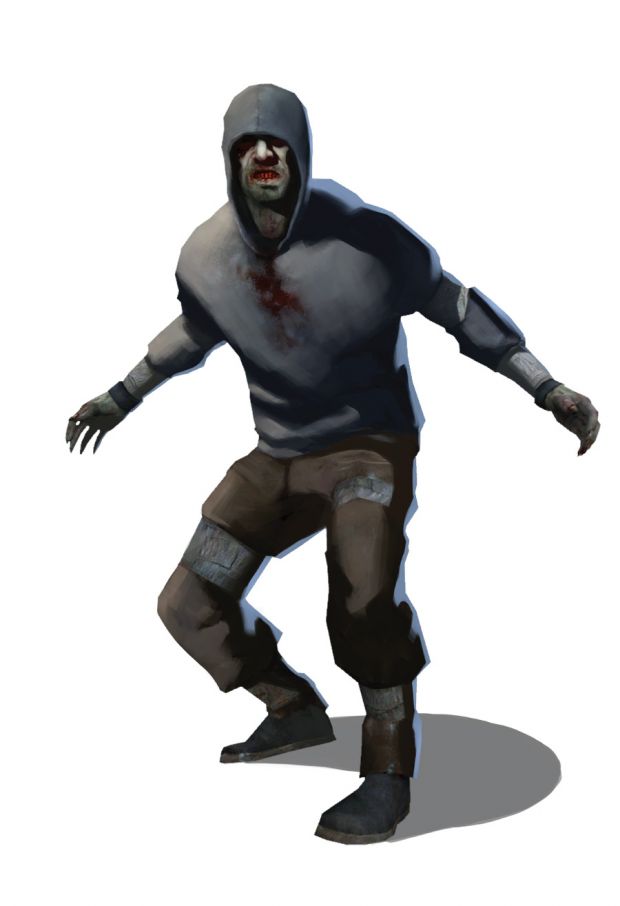 this is hunter, but in my dream you could see his eyes and he looked alittle different o.o
---------
AVATARANDSIGNATUREBYME
Ryoga: Saotome! I will never forgive you! you stole my bread! You lousy theif!
Admin




Posts

: 545


Join date

: 2009-07-12


Age

: 25


Location

: Equestria



^I heard gaming is bad for your sleep




Posts

: 189


Join date

: 2009-07-13


Age

: 26


Location

: No One Knows





Similar topics
---
Permissions in this forum:
You
cannot
reply to topics in this forum